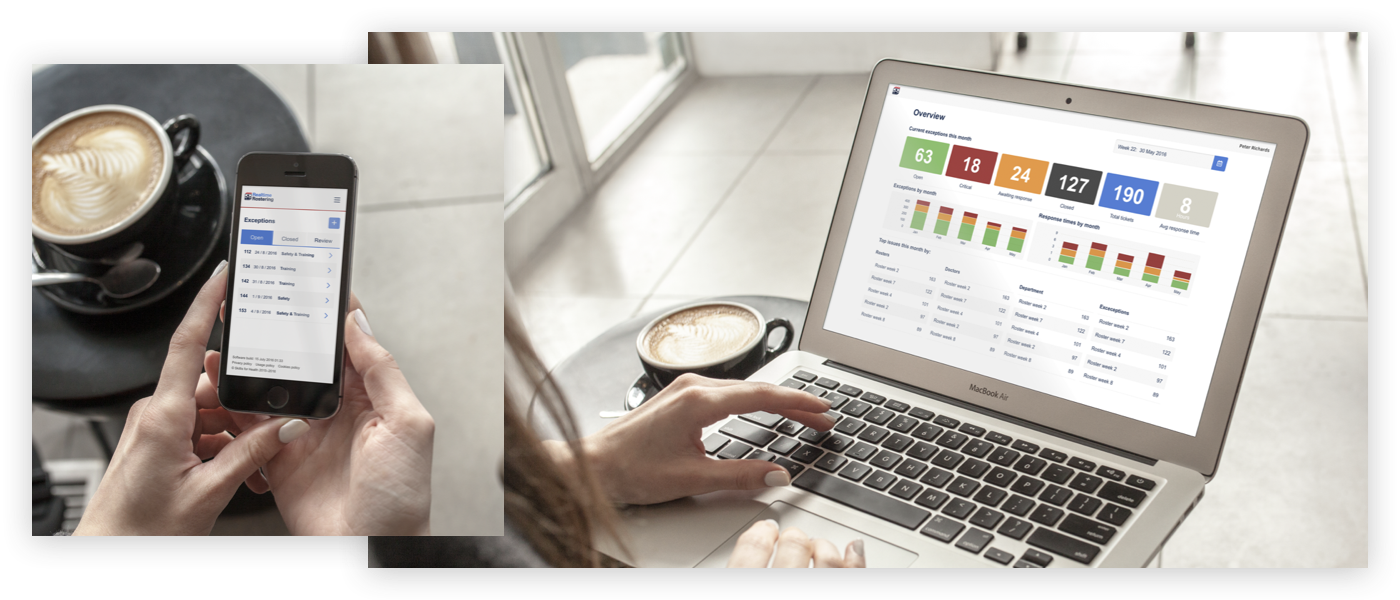 Balancing a doctor's working hours and providing health care is complicated. A doctor can't always finish working when their shift ends.  
To solve this issue, hospitals and health trusts use exemptions. We wanted to create a system to make recording and managing these exemptions simple and easy.
Working with the product manager, we analysed the requirements, plan user journeys for doctors and administrators. I then produced user journey maps, wireframes, prototype and finally high-fidelity mockups and visual design, followed by handing off to the development team.

Context
Skills for Health provide software to health and care organisations in the UK.
Process
We planned User journeys for both doctors and administrators
I created wireframes and prototypes for both user types
During this phase, I discovered issues with the existing visual design. After a long conversation, the team decided that I would redevelop the visual design.
From our user research, we concluded that doctors wanted a mobile-first approach, for quick entry of exemptions.
Administrators would mainly use desktop, for quick overviews and, fast processing of many exemptions.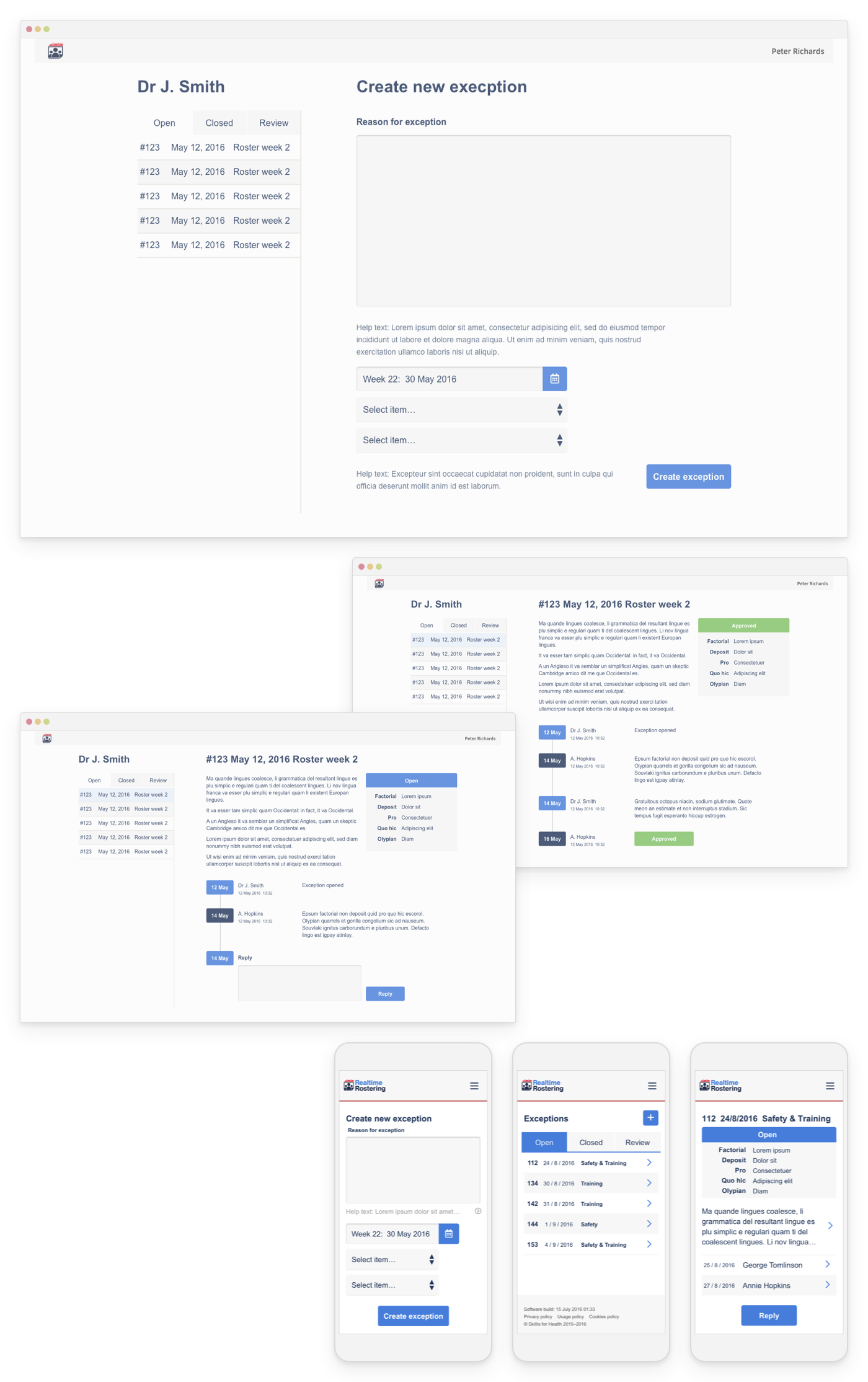 We wanted to create conversations about exemptions, as administrators sometimes need more information before they can approve or deny the exemption; my solution was a timeline/chat section.
High-fidelity mockups of the main screens and interactions were developed in Sketch and put together in InVision.
This project was part of a modernisation and extending the functionality of the existing product, so I worked to support the developers, to make sure it looked and felt great.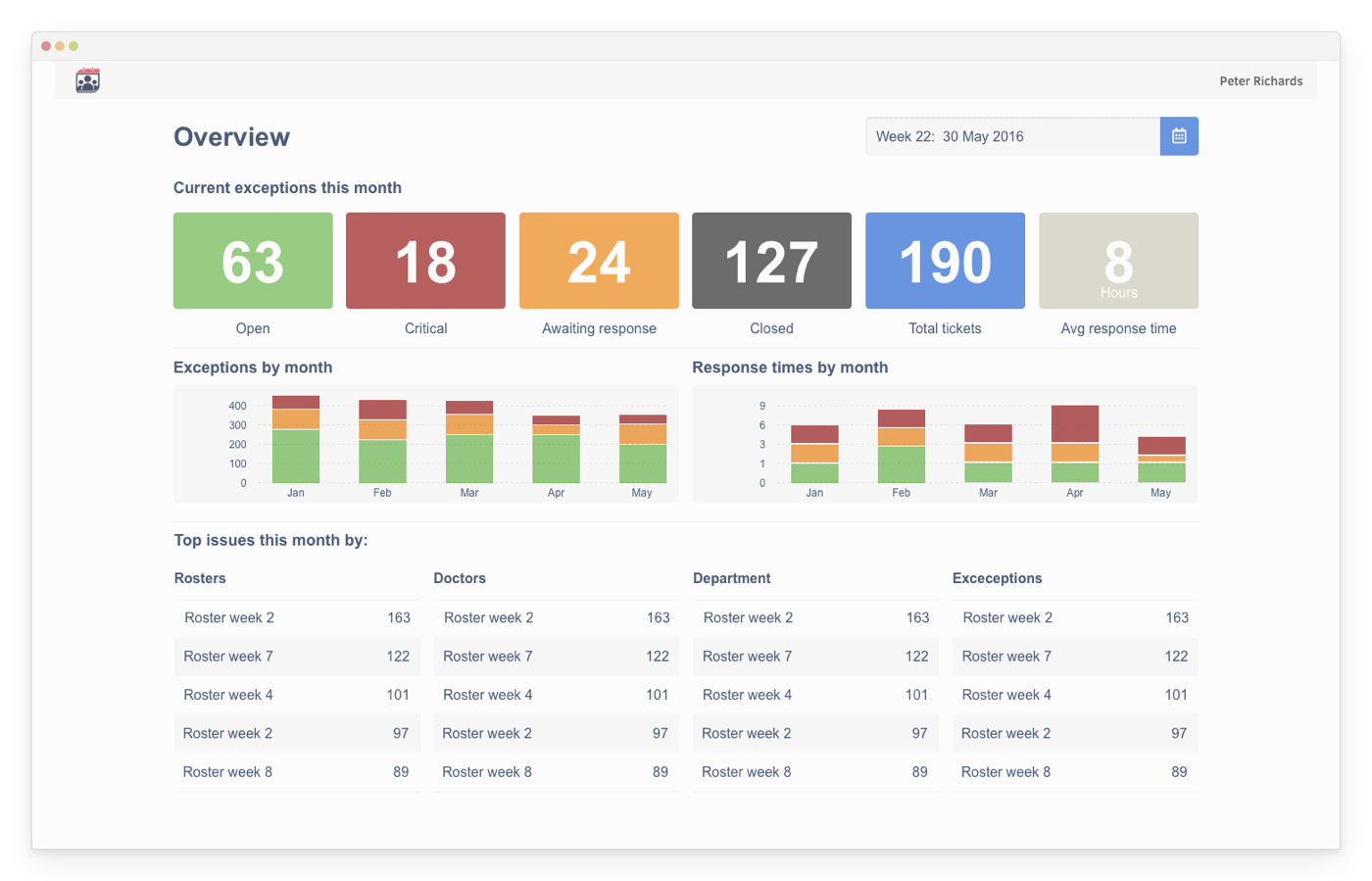 Reflection
This project was great to work on, as we got to see quickly the benefits it provided to doctors and administrators. Demonstrations of the exemption reporting module, to several health authorities, and their feedback was very positive. I am proud of this project as I felt it had a positive impact on those using the system.